By Nir Simionovich
(Originally published in Hebrew at Telecom News on 15 June 2014)
Call analytics, sounds like something relatively simple and so effective. In the world of ASTERISK®, the concept of call analytics has always been an integral part of any distribution, but in the world of proprietary PBXs, this topic has always been complex and expensive. Many communication managers are looking at it as a luxury, especially when the organization is small – but this tool is not a luxury, but a business necessity in any organization – especially those in various stages of growth.
Analysis of call data of different companies can say a lot about the company, the patterns of use of the system, the operating costs of the company – and its performance in relation to its business plan.
To give you a better idea of the situation, we will use a case study. A year ago, a company that has 4 worldwide branches contacted us. The issue they had was that they did not have any analytic data about the performance of their sales people. The first question we had was: "Do you have a contact center?" – The answer was: "No, nor do we not need one." This company employs 3 sales people in every branch who contact prospective clients. Because the sales cycle requires a long learning process of the customer, an automated dialer system or a classic contact center is not necessary in this case. An analytic engine is absolutely needed however.
In this project, we developed an analytics system for the customer that collects the entire data from all PBX's in real time, produces real-time reports and history based on the data collected. Now, is this a Call Center or a Contact center? Absolutely not! It is a Google Analytics® style, system which is capable to provide the client with data about the amount of phone calls, objectives, distribution and more – in regards to the sales reps.
Recently, the Sales division introduced the new tool to the company's management, pointing out its strengths of this tool in managing the sales process, the performance analysis and more.
Can a small organization benefit from this tool? We certainly believe so. Even a small organization with a handful of employees, can benefit from a call analytics tool. These days, companies are looking to save on operating costs in any way possible. One method is the use of the Cloud and allowing employees to work from home.  In such a method, there is no direct control or monitoring of every employee, with the only criteria in which employees are measured are the sales figures at the end of the month. Using an analytics tool, any organization, even a small one, can closely follow the effect of every sale component and adjust accordingly.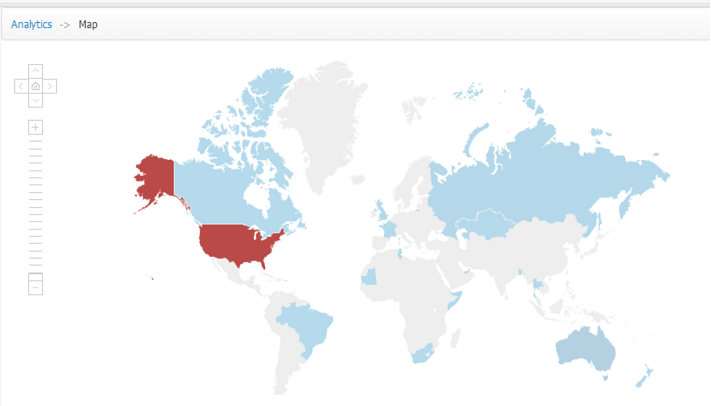 Protection systems for SIP PBX's
Attacks against SIP based PBX's are not a new phenomenon, anyone with a SIP system of any type is a witness to a growing number of automatic scans and fraud attempts. ESBC systems [Enterprise Session Boarder controller] are very expensive and most customers cannot afford those.
SIP Threat Manager [STM] on the other hand, are small devices that are now part of this category of products that can provide a solution. Products such as uWarp™ Firewall by PIKA®, and the STM™ product by ALLO both fit under this category.
It is worth noting that these are not Session Border Controller type devices. In other words there is no device here meant to be a NAT traversal, transcoding system or provide any action associated with the world of SBC. These products are relatively simple, and aim to prevent the penetration of various elements to the PBX by the application of relatively simple rules. Their main advantage is the simplicity of installation, since most of them are designed to be almost "plug and play", unlike the Session Border Controller
The great advantage of these devices is their ability to cope with DoS Attack, in other words, repeated attacks, scans and other interferences that get in the way of the normal functioning of the PBX.
Unlike for the ESBC systems which start at about $1,100 and upwards (for a simple, small device), the STM is priced at about $ 350. I realize that, $350 is not exactly cheap, but considering the possible damage or disruption to the company, this amount is negligible.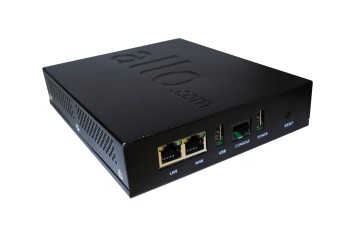 Command and Control – Not only for Telecommunication providers
Enterprise communications systems are no longer "dumb boxes", these complex computer systems house multiple processes and not only are prone to multiple points of failure but also require complex maintenance procedures. One of the subjects that almost always is not covered by the corporate level, is monitoring and control. Many organizations function on a daily basis on the brink of a crash of their telephony system, and they do not have the slightest clue that this is the case.
In a world where our communication systems are based on software and servers, our job as computer and communications managers, is to know at any given moment what the status of the system. What the capacity level, whether the hard drive is full? Is the memory in full utilization? What is number of concurrent calls in the system? Is active system even active? These are all critical data that must be monitored.
Open source systems like Icinga, Nagios and CACTI, provide an excellent solution to this problem, all at relatively low cost and high efficiency.
Recently, we have established a sizeable number of this type of monitoring systems and are currently monitoring different processes and servers for several companies. As a result, the responsiveness of IT system to problems which were taking place and the companies' ability to deal with infrastructure changes such as extensions and modifications have been upgraded a great deal, this is thanks to the ability to achieve visibility of the company's infrastructure on a holistic level.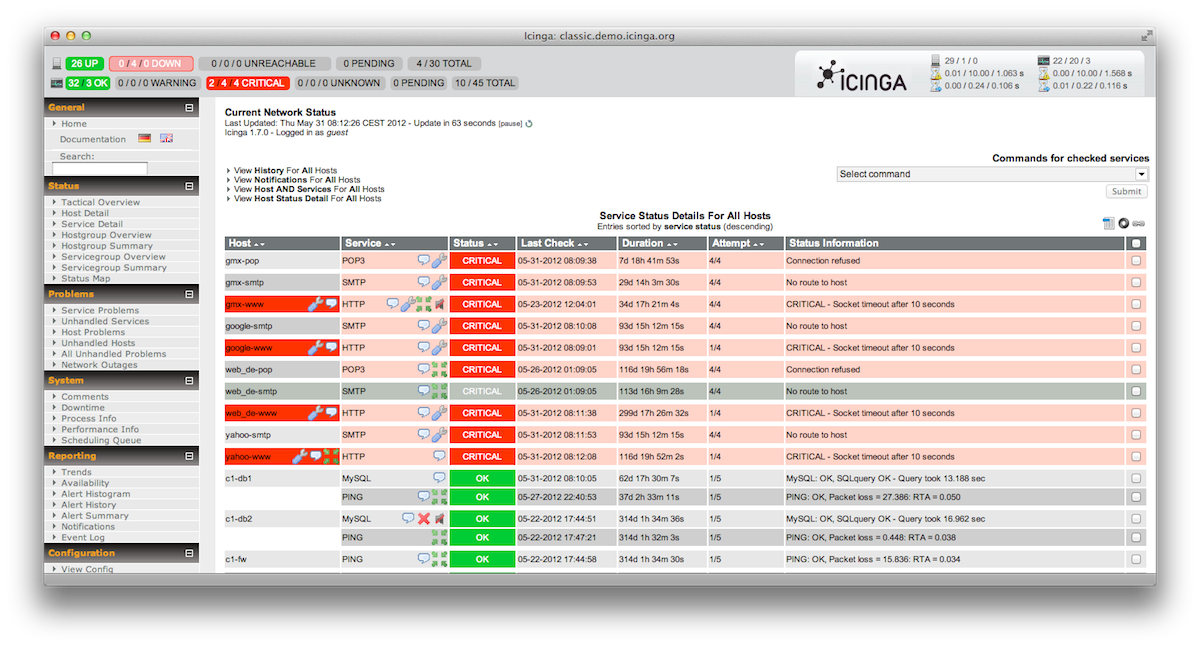 Summary
The trend of the transition to the cloud is no longer a trend. Organizations up to a certain size will make the transition to the cloud and will likely stay there for a while. It is important to keep in mind that as an organization grows, the need to control the communication resources increases. At that stage, there will be a departure from the cloud and a transition back to the internal communications system. The system's monitoring, control and protection become a critical part of the communications system at this point, and therefore should not be taken lightly
In recent months Greenfield Technologies began providing NOC Monitoring and SLA Services for companies with integrated Asterisk based systems that require a monitoring solution that provides alerts and support in real time. The service is based on 24×7 monitoring, email and telephone alerts as well as prearranged escalation paths.